Gehrig® Bearings - Company
Areas of application

Image: Gehrig® Ceramic bearings collection

Ceramic ball bearings and hybrid steel/ceramic bearings are used in applications where conventional steel bearings do not produce satisfactory results. Gehrig® design and manufacture current-insulated bearings as well as single-row and double-row high-precision angular contact ceramic ball-bearings for agitators and pumps; these are supplied in pairs. Special areas of expertise are:

· Ceramic deep groove ball bearings for applications over 300 degrees
· Heavy duty ceramic axial bearings or cylindrical roller bearings for use under very high axial and radial loads.
· Plain bearings (ZrO2-ceramics) used for media lubrication or applications involving aggressive media like acids, alkalis, cleaning agents.

Gehrig® provides roller bearings, plain bearings and components made of technical ceramics for critical and complex application conditions and supplies companies in the fields of:

special engineering, prototyping, medical technology, environmental technology, food technology, off-shore, conveying, pump construction, chemical industry, cleanroom technology, metal processing industry, paper processing industry, packaging technology, high temperature technology, textile industry, wire industry and industrial services.


Gehrig® stainless steel-cearmic-hybrid bearing HYSZ 6000 HW3 and HYSZ 6006 HW3 concerning DIN 623-1. Rings stainless steel S1.4125 and high-strength balls made of technical ceramic ZrO2 with ball guided snap cage made of polyetheretherketone PEEK.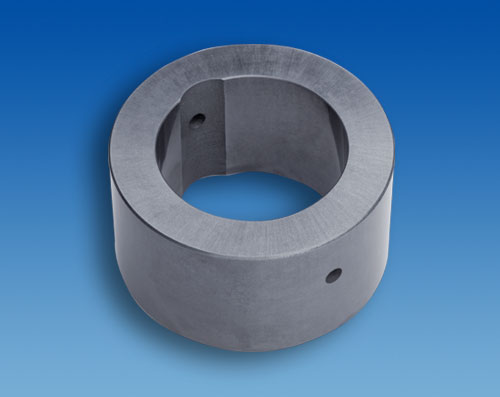 Massive ceramic friction bearing concerning DIN 4379 made of SiC-ceramic with lubrication bore and anti-twist protection.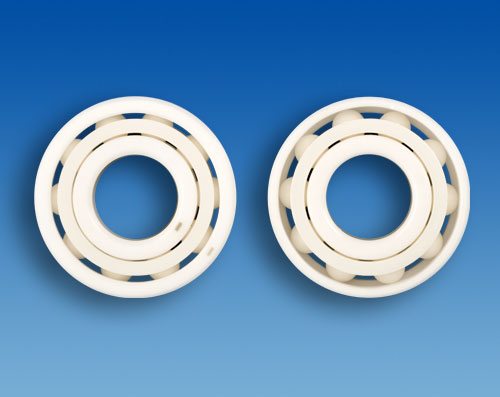 Pairwise matched spindle ball bearing CZ 7203E TW6 P4 UL concerning DIN 628 made of technical ceramic with rings, balls and cage made of ZrO2 ceramic with contact angle E 25° degrees and P4 tolerance.