Gehrig® Bearings - Performances
Performances
When evaluating massive ceramic rolling contact bearings with ceramic balls and hybrid bearings individually, the specification are depending on type and size, requirement and environment, compiled with the appropriate precision, tolerance and clearance. So we also can create a good bearing and running performance in dry running or insufficient lubrication. This ceramic trust ball bearings and ceramic hybrid bearings were produced especially for the special engineering, for the off-shore area, for the food industry, for the chemical industry and environmental technology, the clean room technology and where steel bearing do not deliver satisfactory solutions. Gehrig Bearings also provides current-insulated bearings, high-precision spindle ball bearings, universal matched and in pairs modulated ceramic angular contact bearings or one-row and double-row angular contact ball bearings made of ceramic for agitators and pumps. Specialties are ceramic antifriction bearings for trolley hearth kiln or shuttle kiln in the areas or applications using over 300 degrees, heavy duty thrust bearing of ceramic or ceramic-cylinder roller bearings for use under very high axial and radial loads. Ceramic sleeve or slide bearings apply for media lubrication or aggressive media such as acids, alkalis or cleaning agents.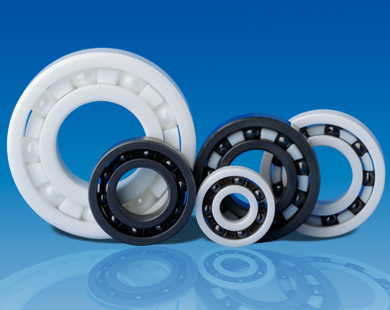 Ceramic ball bearings

Gehrig (R) Ceramic ball bearing of the 6th series made of ZrO2 and Si3N4 ceramic. Ceramic bearing CZN 6000 HW3, CN 6002 HW3, CZN 6004 T2, CN 6004 T6 and CZ 6008 T6. Ball bearing version´s concerning DIN 623-1 with different ball and cage option´s of PTFE, PEEK and ZrO2.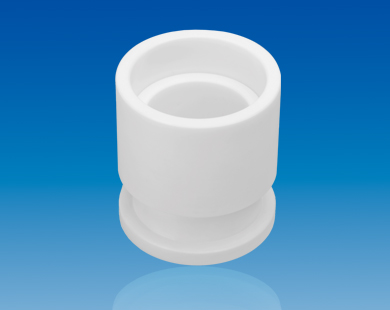 Ceramic friction bearings

Pair of ZrO2 ceramic friction bearings as shaft protection sleeves concerning DIN 4379 (DIN 1850-1) for very aggressive and abrasive fluids.





Also very viable ceramic components like ceramic disks, ceramic balls and ceramic rollers are manufactured by Gehrig Bearings. Powerful material-mixtures made from Zirconium Oxide (ZrO2), Silicon Nitride (Si3N4) and Silicon Carbide (SiC) come mainly at very high temperatures and problematic warehouse technology to use. The key, though, is the most effective combination to find in accordance with the conditions, so that a real cost savings in maintenance and operating time can occur. Regularly provide our alternatives from hybrid bearing-components or ceramic bearing-components improved processes, high-quality-better output, lower costs and greater efficiency. In addition you can have on request material specifications or data sheets.