Ceramic cylinder roller bearings are used in radial highly loaded cylindrical roller bearings and highly loaded axial cylindrical roller bearings. Silicon Nitride Si3N4-cylinder rollers are preferred over steel rollers due to their relative lightness, high hardness, smoothness and above all by their high load capacities. Bear in mind some manufacturers of steel roller bearings complement their product range by offering hybrid roller bearings using bought-in ceramic components.
For smooth and stable ceramic roll behavior, consistent dimensions, high surface quality, roundness, smoothness of the lateral area and face are all highly significant. Regular external ceramic materials tests by a German test institute ensure constantly high quality. We deliver ceramic cylinder rollers in the following sizes:
Standard sizes according to stock list:

Stock list cylinder roller Download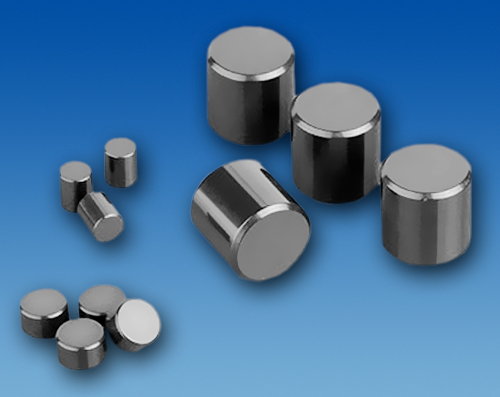 CR CN D12 x 12 mm
CR CN D5 x 5 mm
CR CN D6,5 x 3,9mm
Gehrig® ceramic cylinder roller (rolling bodys) made of technical ceramic. Rolling elements made of high-strength, shape stable Si3N4 ceramic. Si3N4-rollers have a high mechanical toughness, are very robust under load but relatively light. Si3N4-cylinder-rolling elements have highest dynamic and static load capacities. Therefore they are mainly used as components cylinder roller bearings.
Available are accurate to size and form-fitting Si3N4 silicon nitrde cylinderroller according to DIN 5402-1 from D 5x5mm, D 6x6mm, D 8x8mm; D 10x10mm, D 11x11mm, D 12x12mm, D 14x14mm sorted in 1µm range.