For special applications we also produce ceramic parts and components from customer specifications. After consultation we can also deliver also single pieces and prototypes, right up to large scale production. Technical ceramics are so hard they are often used as protection of the drive shafts of abrasive components, as electrical insulation, and as mechanical, thermal or chemical protection. Ceramics can easily be fixed by bonding, shrinkage or fastened by tolerance sleeve. Here are some possibilities.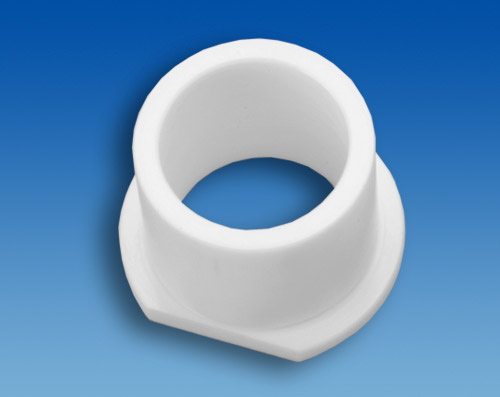 Ceramic slide bearing GL CZ
14,95 x 18,95 (24,15 ) x 20,70 mm GZ

Gehrig® Zro2-ceramic slide bush concerning drawing with the dimensions iD 14,95 x AD 18,95 (24,15) x H 20,70 with flange h 3,00mm, 0,2mm x 45° fase, tolerance according to DIN ISO 2768-m. Special parts on request.